Counsellor Leslie Inlow shares her tips for how to stay grounded in testing times.
Over 100 wellbeing professionals have been contributing to the Thinkladder app during Covid-19 pandemic. Elly Strang catches up with some of these contributors. Here's Indiana based counsellor Leslie Inlow.
---
If your life has felt unpredictable recently, you're not alone in that feeling. This year has taken many unexpected twists and turns due to the global Covid-19 health crisis, from jobs being lost, to events being called off, to stay at home orders being issued.
For Leslie Inlow, she says she is seeing a lot of grief in clients for moments of joy that never quite eventuated.
"In the US, this time of year is summer, the end of the school year and when you were supposed to have your graduation or prom. People have had weddings and funerals cancelled so they're feeling a great sense of collective loss of life because this was meant to be a really fun time – a celebration," she says.
Leslie is one of the wellbeing professionals who creates content for the Thinkladder app, including writing insights in response to the current pandemic. She lives in Noblesville, Indiana, USA with her husband Jeremy and son Stark.
She says her pathway into the counselling profession was an unconventional one: through healing herself. After being raised by two parents who were alcoholics, Leslie turned to drugs and alcohol in her teenage years to help numb her anxiety and depression.

Therapy became a pivotal tool to help Leslie recover from addiction, and from there she saw what she wanted to do with her life's mission: help others with their substance abuse issues, which in turn, would have a chain reaction of healing for future generations.
But her own counsellor made it clear that in order to fulfil that dream of helping others, she'd have to get sober first. So Leslie did in 2012.
She says recovering from addiction and healing is by no means a linear process, but she has learnt to be gentle and give herself grace.
"I'm in recovery and my husband's in recovery too," she says. "We have a son, and I think about how he's going to grow up in a much different way to how I've grown up. So I'm really passionate about helping other people break the cycle in their lives, too."
---
The uncertain circumstances that many are living in right now due to the pandemic can be triggering for mental health issues. Leslie says her advice for people grappling with the future being unclear is to use a mindfulness tool.
"The idea is to be with your feet," she says. "Right now, my feet are on the ground. They are in my backyard on this beautiful day. And right now, in this moment, everything's okay. I don't necessarily have to know what's going to happen next if I'm here with my feet. It's grounding."
The current events unfolding can also be a trigger for addiction issues. Leslie says if you're in this position, the most important thing is to make sure you're not isolated by attending online meetings or calling someone when the urge to use something hits.
"It's really tough, but we definitely we can't do it all by ourselves," she says. "That was true before the pandemic, and it's even more true now."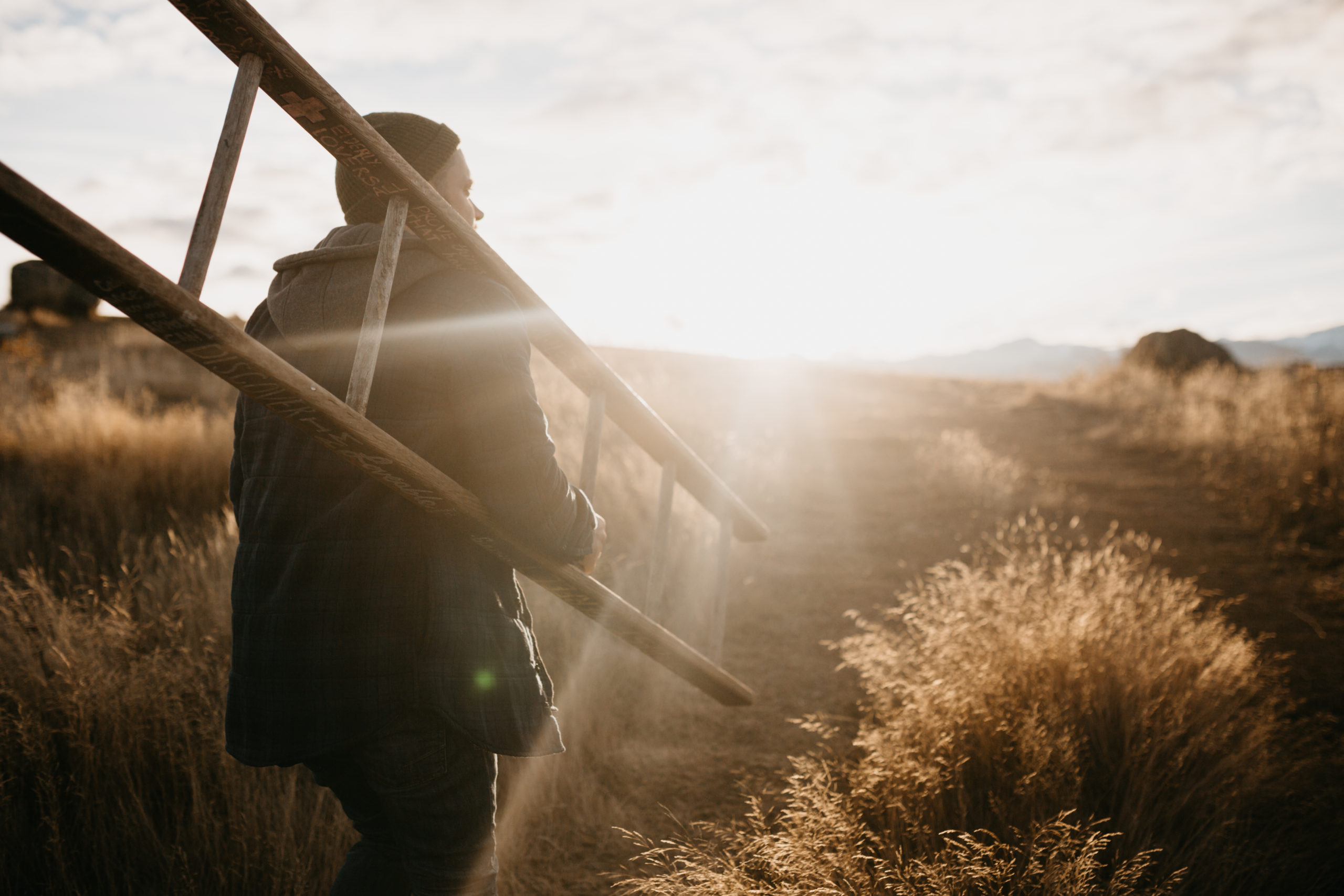 Recently on the Thinkladder app, people in the US have explored many specific limiting beliefs and the negative symptoms associated with those beliefs.
The top three beliefs occurring in the US during this time are 'The way that people respond to me is a measure of my worth', 'My outer world must be perfect to make my inner world safe' and 'I can't survive this isolation'.
To those that believe that how people react to them is a measure of their worth, Leslie says, "You are worthy simply because you're alive. You don't have to earn worth, you are worthy because you're a human being. How others respond and what others think says more about them than it does about you."
For those who think their outer world has to be perfect to keep their inner world safe, she says, "Perfection doesn't exist and it can be really hurtful and damaging to our psyches to try be perfect. It can even get addicting. Imperfection is normal."
---
As for those who think they can't survive isolation, Leslie says it's a good scenario to use the 'Where are my feet?' mindfulness technique.
She also suggests using a EMDR (Eye Movement, Desensitisation and Reprocessing) psychotherapy technique by recalling a memory where you felt hopeful, strong and in control.
"Pay attention to the senses that you were feeling at that time. What were you seeing? Where were you? What were you smelling at the time? Tuning into those senses and feelings can create a feeling of empowerment knowing if you've been through something hard before, you can go through something hard again."
Leslie specialises in EMDR and says the use of it has been lifechanging for her both as a client and therapist. EMDR works by asking someone to recall a distressing memory, and then the therapist initiating bilateral stimulation in both sides of a person's brain by creating rapid eye movement, such as following the therapist's finger back and forth.
This helps the person reprocess the memory and distracts them from their negative thought patterns.
"What's cool about EMDR is the theory is – and actually there's a lot of evidence to support it – is that the brain is adaptive," Leslie says. "So, our brain really wants us to move toward more positive ways of thinking and more adaptive ways of thinking and looking at situations."
---
Looking forward, Leslie says she hopes people can have an appreciation for the stillness from this unique moment in time, because the hustle and bustle of normal life will quickly take over again. Already, cities are beginning to open back up.
"One of my favourite sayings – and it's kind of cheesy, but I love it – is everything's okay in the end and if it's not okay, it's not the end," she says. "I find that to be really comforting. And so it's not the end yet. There's an MDR saying: go with that. Notice that. Notice how it feels to just be okay, in this moment."